It's time to jazz up your work clothes! Whether your office attire is very formal or more relaxed, dresses are a sure way to keep you looking your best for the days when you can't face another blouse & pants get-up. Now, not all is lost on Mondays, cause alongside the blues and the weekend hangovers, we get to play with fashion and take style to work. Yay!
Shirt Dresses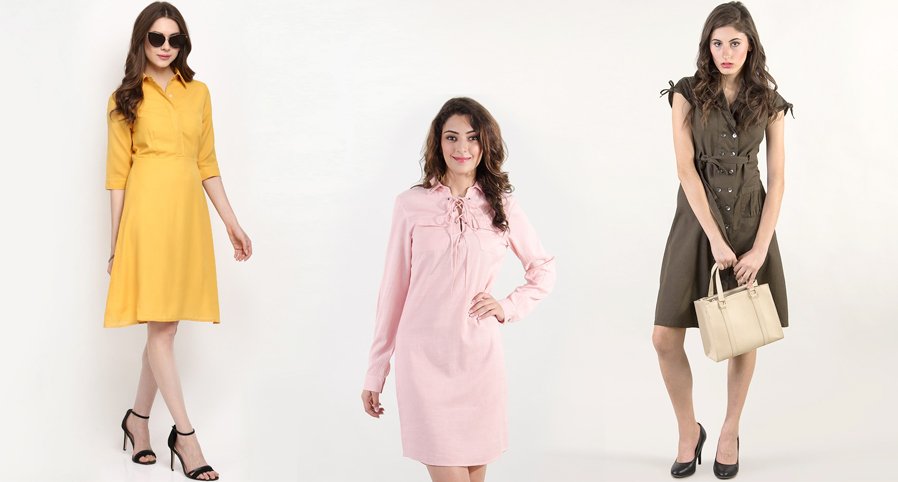 For a cute yet conservative outfit, wear a sleek shirtdress with a crisp collar and a belted waist. You can also pull the look together with a classic blazer, if you wish.
Pencil Dresses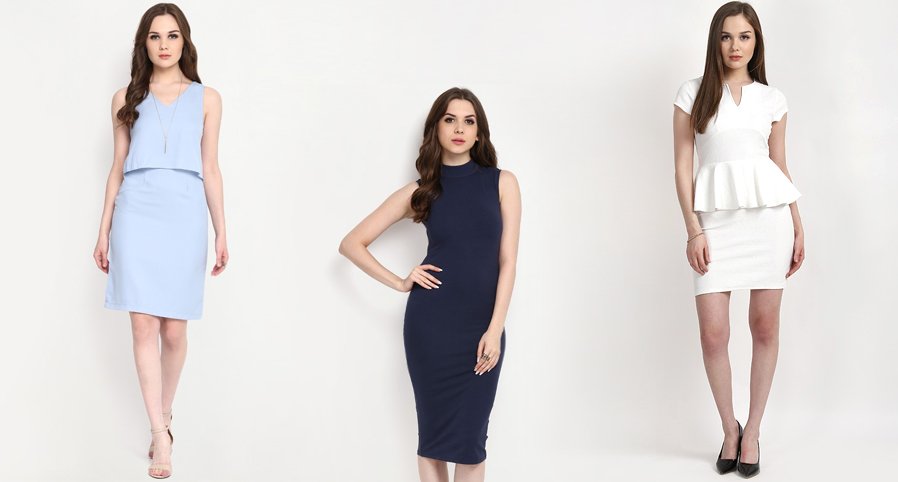 If you office is a bit more strict about formals, wear a pencil dress. Accessorize with neutral coloured wedges and carry a smart professional bag along.
Bodycon Dresses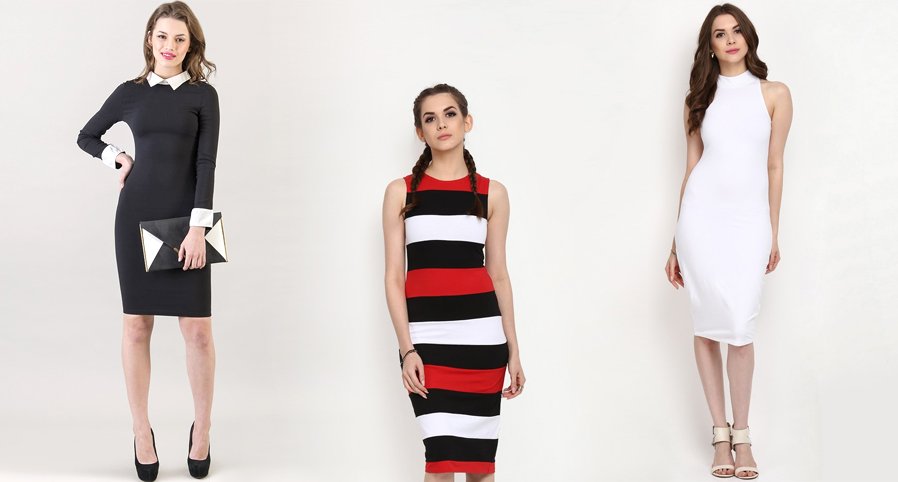 Bodycon dresses work great for the office! The figure hugging staple is flattering for all body types and works as an outstanding ensemble for office.